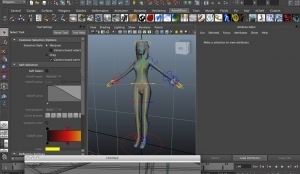 Cloud Party.
Two simple words. I found out about it a few days before it got blogged on New World Notes and as I have a commercial Facebook set up took a look. My old Mac that cannot support Second Life worked perfectly well for Cloud Party. It's embedded in Facebook or you can use just on a normal browser. And inspiration struck me. The piece of music I am using for this post was on my Spotify as I logged on and it really made me smile.
- Mesh Content (so yay for those who have learnt it for SL)
- Access to a potential huge market via Facebook
- Easy Interface (if you can use an iPhone you can use this)
- Marketplace and ability to cash out for creators coming soon
And it was well – pretty neat.
It's not a replacement for Second Life. It's a different animal but it has the sparks that Second Life first created for me albeit it with a now more skilled background. For a content creator who has learnt mesh and photoshop etc this is an amazing opportunity. Key is for Cloud Party to now get heir pricing point and commercial model right. Then the second key is to continue to engage the Facebook set whilst not getting too distracted by the SL set. And I mean that in the nicest way as I am one of those. They have a small but perfectly formed team, CEO Sam Thompson and his team with advisors Cory Ondrejka (he co-founded SL) and Bruce Rogers from Cryptic Studios.

See on scarletcreative.com